The square of opposition is a very famous theme related to Aristotelian logic dealing with the notions of opposition, negation, quantification and proposition. It has been continuously studied by people interested in logic, philosophy and Aristotle during two thousand years. Even Frege, one of the main founders of modern mathematical logic, uses it.
During the 20th century the interest for the square of opposition has been extended to many areas, cognitive science ultimately.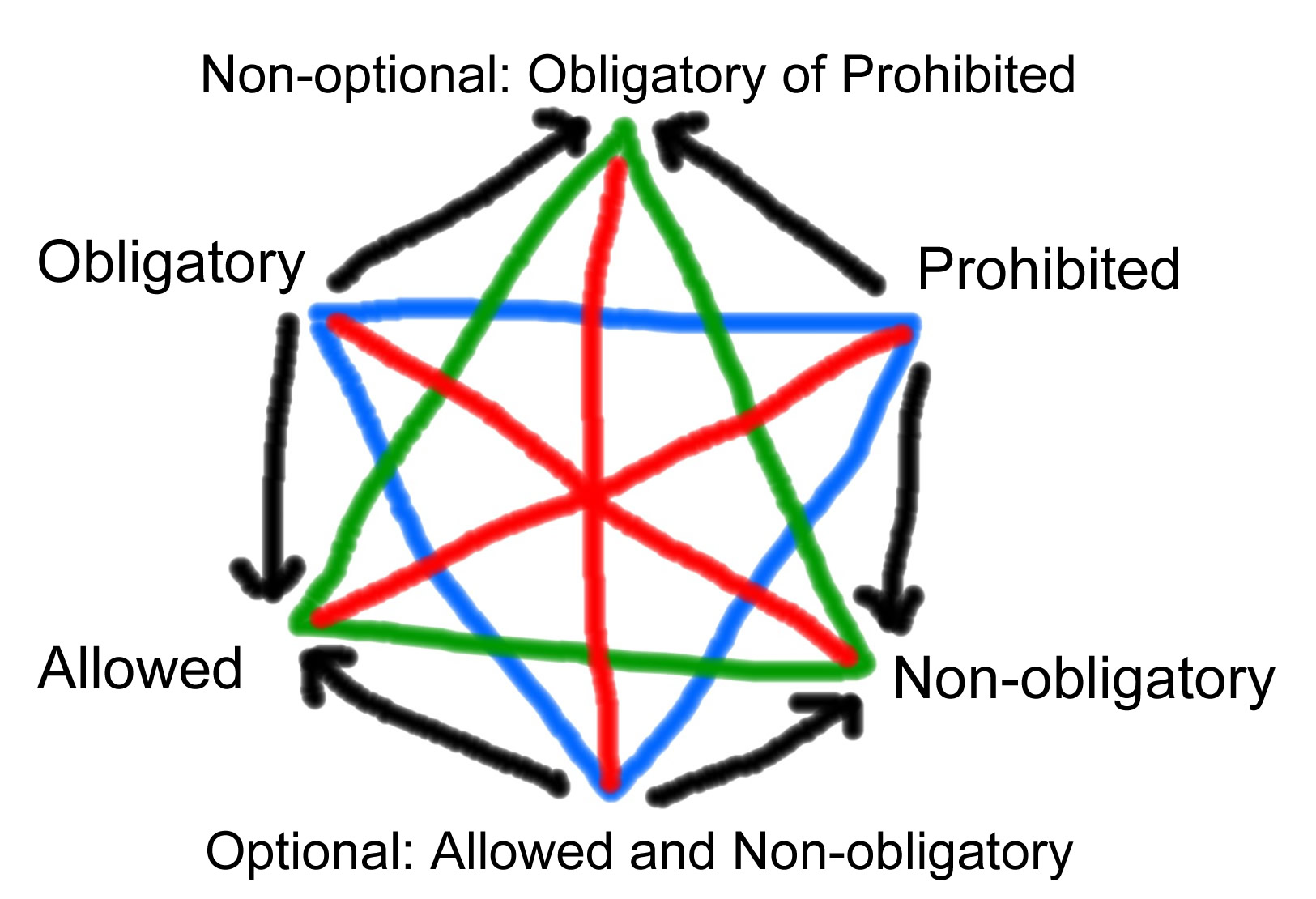 Some people have proposed to replace the square by a triangle, on the other hand the square has been generalized into more complex geometrical objects: hexagons, octagons and even polyhedra and multi-dimensional objects.